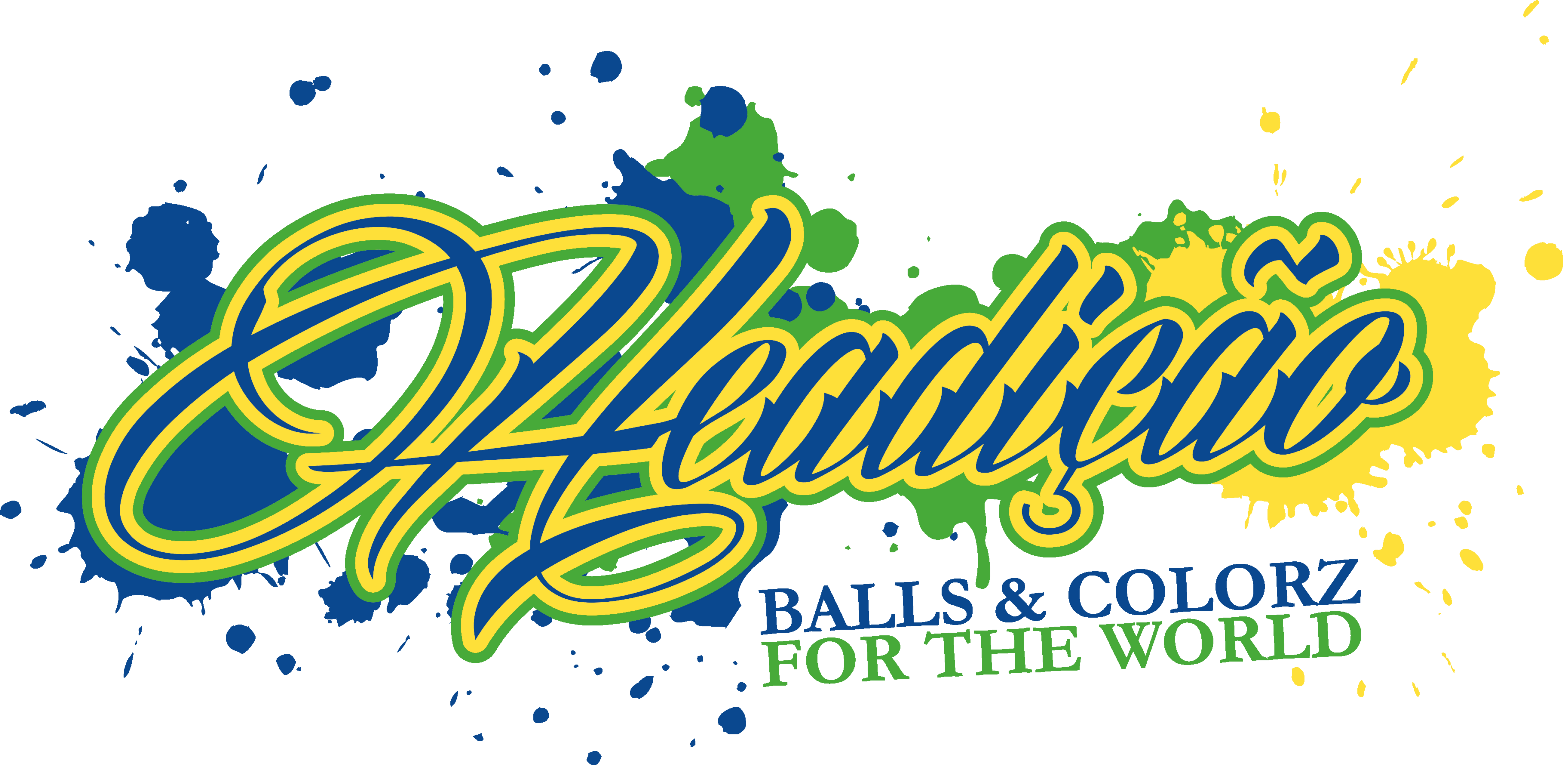 "Headição" is the Headis Charity-Projekt.
"Headição" – means "the big Headis". This neologism is based on the  "Seleção", the name of the brazilian football national team. It was and is our goal to bring Headis to underprivilged kids & youths that don't have the opportunity to do sports and evolve. Our Charits Project started in December 2013 and developed rapidly. Carl Kenz got part of the team and today the project is called "Headição – Balls & Colorz for the World"! The new and great Logo of course is made by him.
Since december 2013 a lot has happened. We were in Goîania, Brazil and together with Joachim Gögel, the trainer of the brazilian disabled national team in table tennis we went to orphanages, built tables and implemented a long-run sports supply.
We have been twice to the Dominican Republic (in Santo Domingo) at our friend Café con Leche. Here we also built several tables, showed the people how to play, gave them lots of balls and made sure that the guys from Café con Leche make a regular Headis supply that keeps going without our appearence. In 2017 we were in 4 different schools in Sout Africa and implemented regular Headis courses.
Stay updated at www.headicao.com
There are  three easy ways to support us:
Buy the awesome Headis Wristband at our Online-Shop. 4 of the 5 Euro go directly to Headição.
Transfer your donation via per PayPal or to this accout: IBAN: DE54 5405 0220 0000 5682 53  BIC-/SWIFT-Code: MALADE51KLK – purpose: Headicao.
Throw your deposit to our deposit-tons atthe next Headis Event.
On top of that we will come up with lots of  amusing donatoin-specialsDarüber hinaus lassen wir uns immer wieder witzige Aktionen und Specials einfallen
You can also stay updated at Headis on Facebook.