History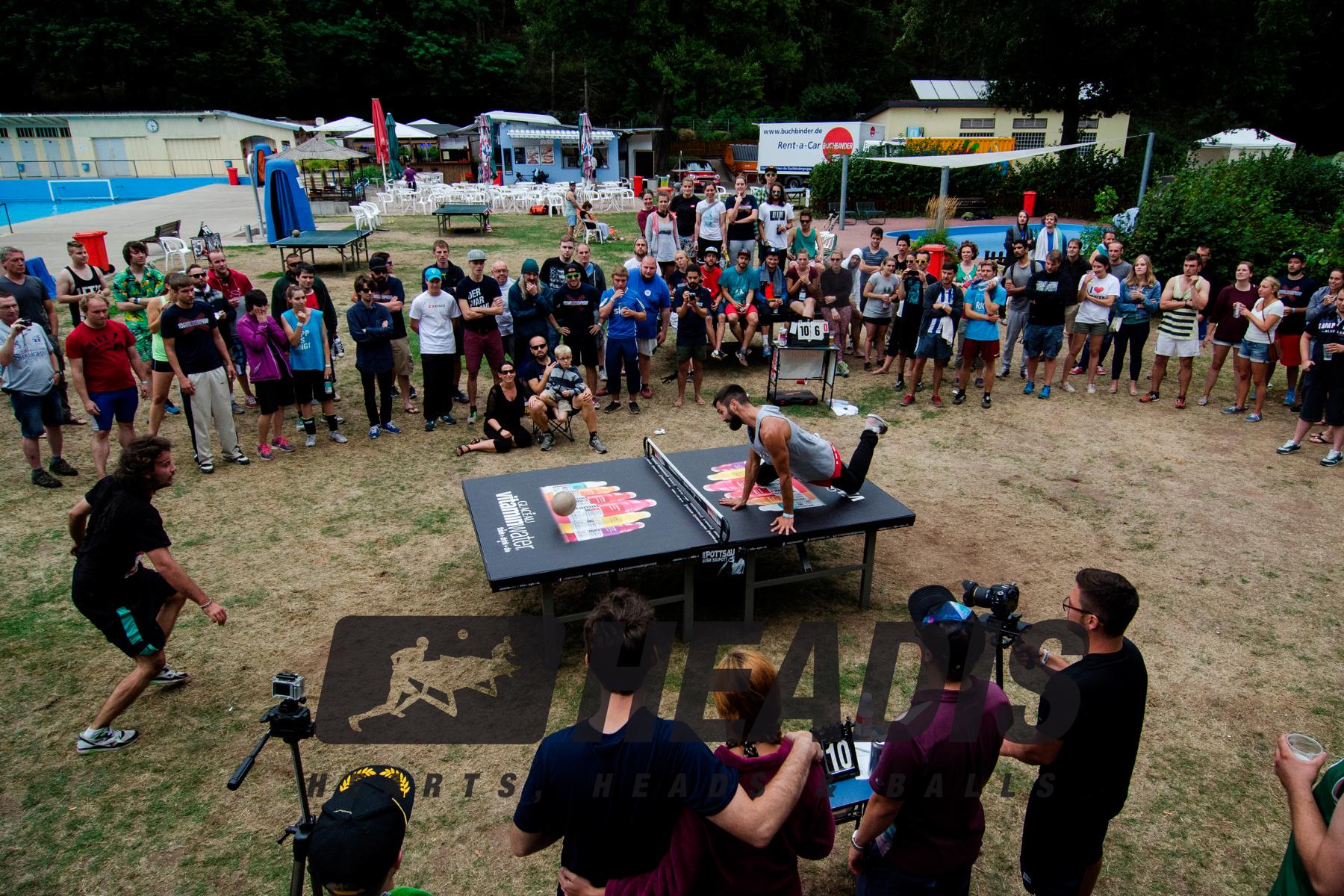 Headis Founder René Wegner (left) aka Headi Potter at the Headis World Championship in Kaiserslautern
The sport header table tennis was invented in 2016 by René Wegner who was a sports student in Saarbrücken (Germany) at that time. In a public swimming place the soccer pitch was occupied so he choose to play at the table tennis table using only the head.
During his sports studies he developed the sport header table tennis from 2007 and he created a complex concept for events and marketing for it. He called this concept "HEADIS". Ever since he is guiding the sport header table tennis with his "HEADIS"-concept. The logo and the name of "HEADIS" is protected by trademark law.
Lots of universities included header table tennis to their programms. Currently there are more than 20 german universities where you can play the sport. Due to Wegners event- and tournament-series the sport gained worldwide attention. In 2010 the "HEADIS"-concept even was awarded with the ISPO brandnew award. Worldwide invitations for "HEADIS"-shows e.g. to Las Vegas (USA) or Shangai (China) followed. Another highlight was the "TV Total HEADIS Spezial" on german TV at Pro7 in October 2014. The germen TV host Stefan Raab liked the concept so much that he decided to do another "TV Total HEADIS Spezial" before he quit his TV career. The huge media presence of the "HEADIS"-concept all over the world let the number of players of header table tennis grow. Currently there are 80,000 estimated players.