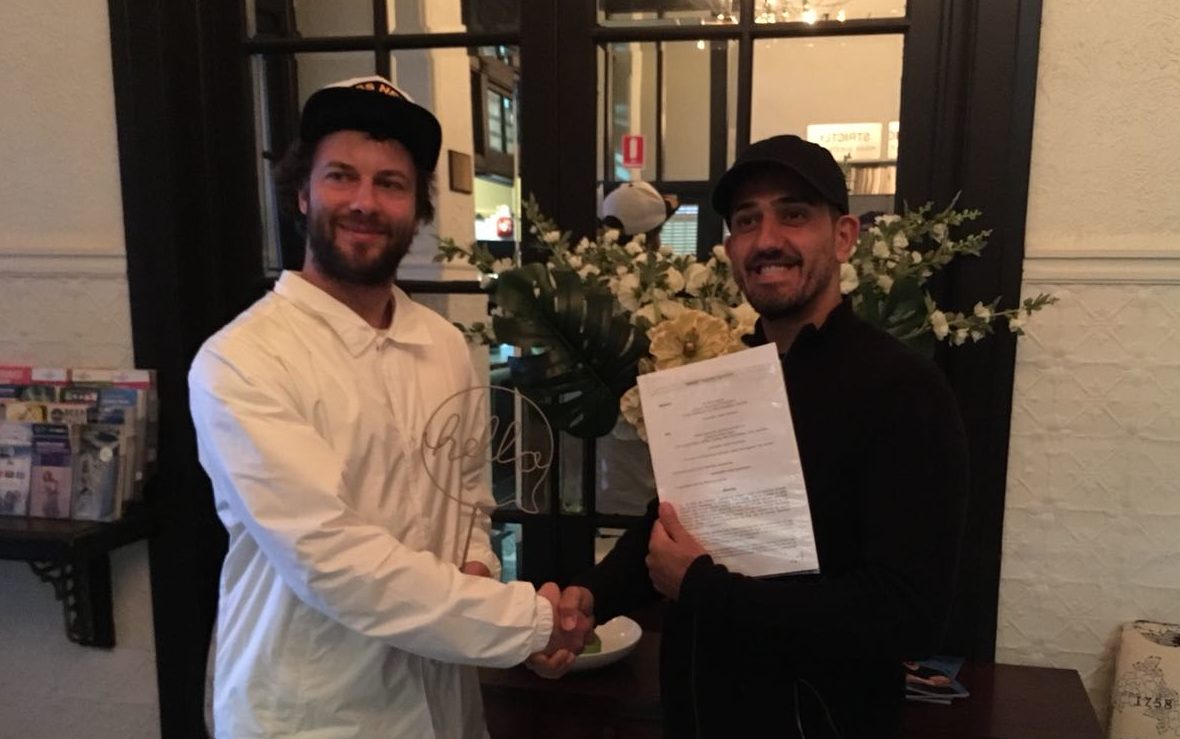 the contract is signed! René & Andre
Wow! What a Start in Sydney. Australien is definitaly ready for Headis!
The guys not only played at the O Week of the University they also played at several other locations and got lots of new boys and girls to the tables. No wonder the media is interested, too. Here are the highlights of the launch of Headis Australia.
If there is a german radion station, René and Felix have to be there. Here the Interview!
Uni, City, Pub, Dinosaur!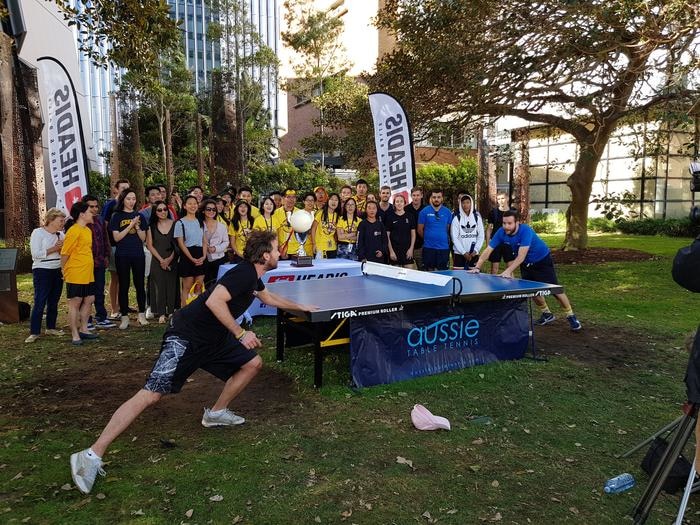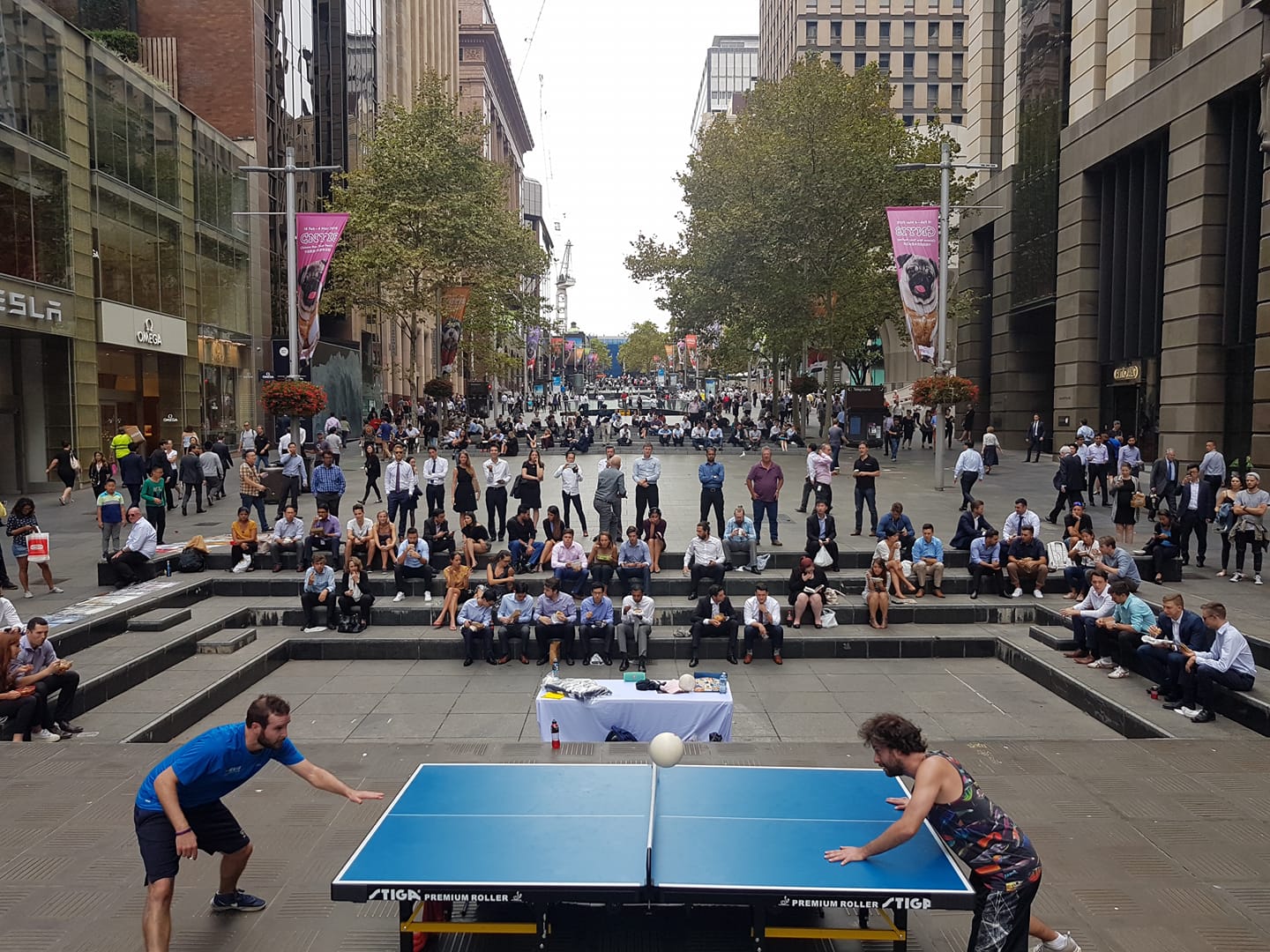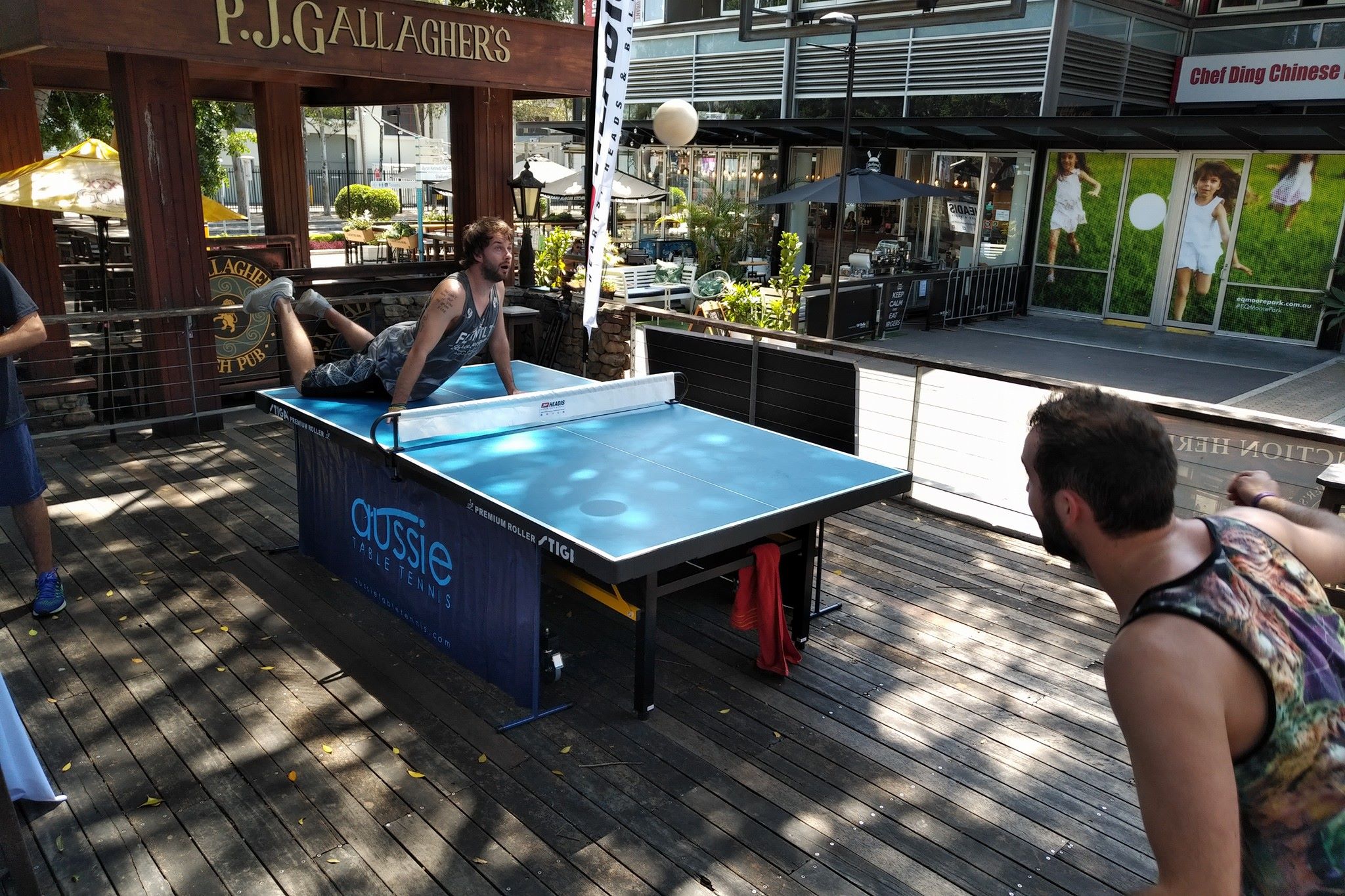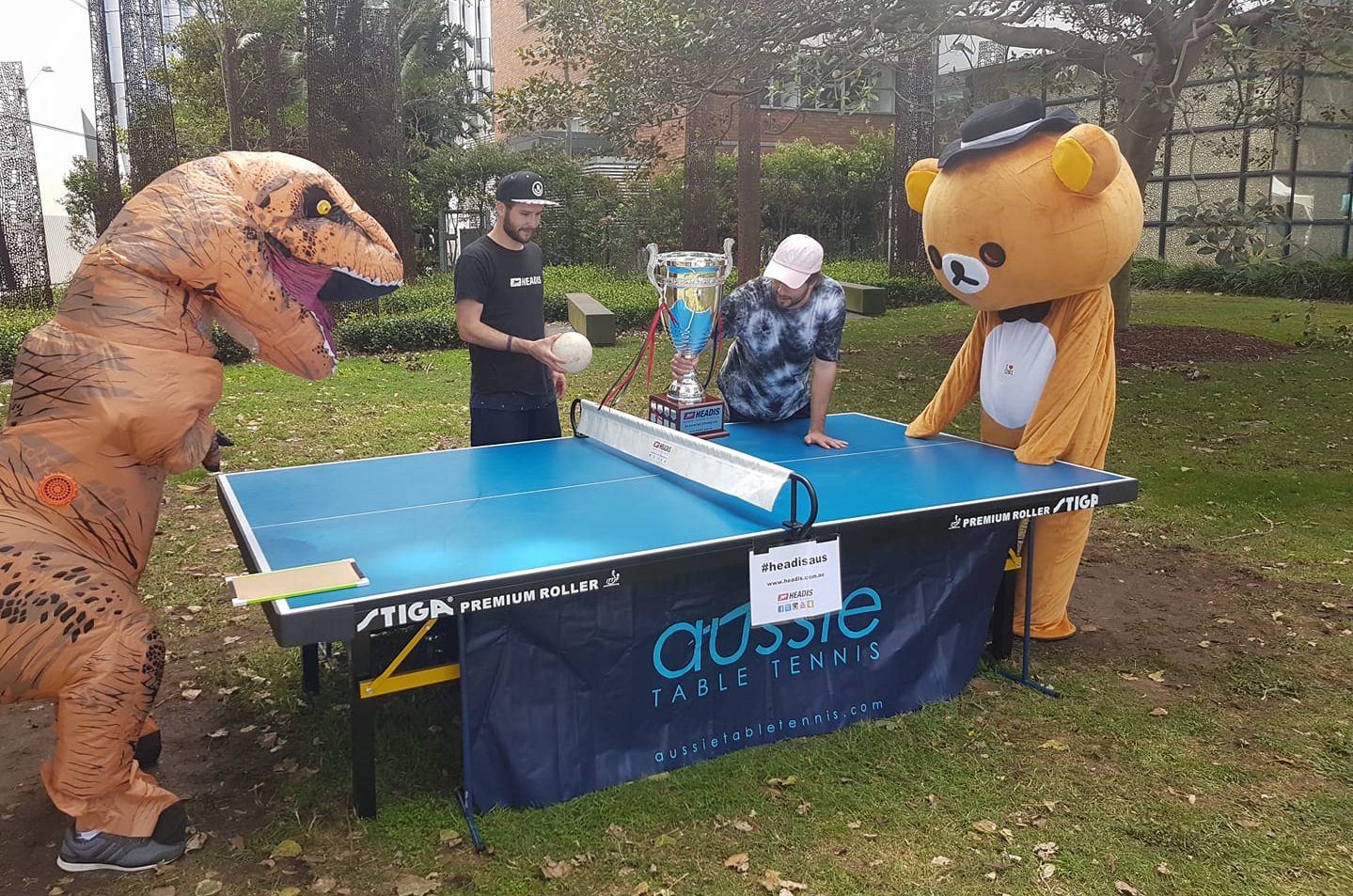 An incredible start for Headis on the last missing continent. A huuuuge Thanks to Andre and his crew! You will here a lot more of them soon!
---
---