We're heading towards the Headis Masters 2019 with huge steps! The high-quality tournament will take place at the KUZ in Mainz on the 12th of January 2019!
As always: The best 18 guys and 8 girls qualify for the tournamente. Plus two wildcards each. One of them will be given out at the Weihnachtsköpperei, the other one can be won by a challenge. See here what you have to do for it. All the others can check out the Annual Ranking and start their training camp!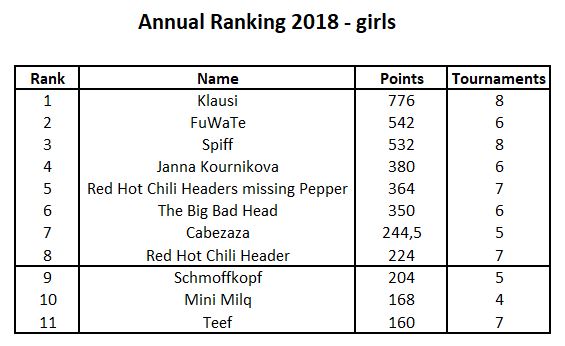 Three to five girls fight about the last spot!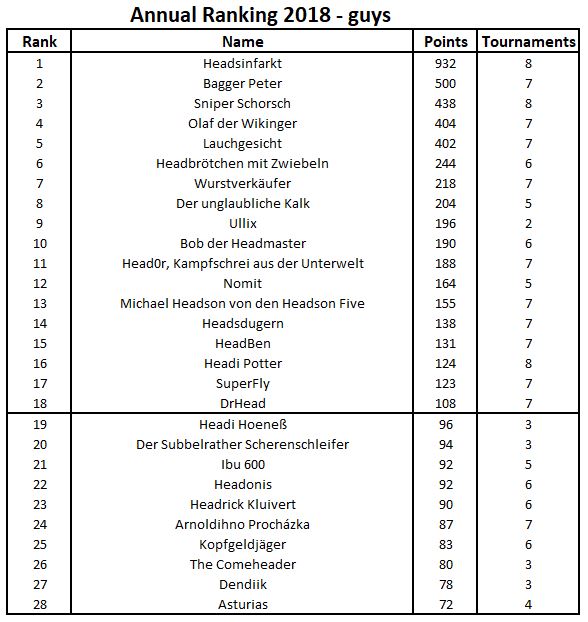 The guys Ranking is tight traditionally! Maybe even some head to head games at the WK7 will decide who qualifies for the Masters 2019!
---
---