Everybody saw the show and even the trailers. THE scene of the tournament was Nomits jumping smash against Bagger Peter in the semifinal. Of course we also talked to the youngest player about the show and about what happened afterwards.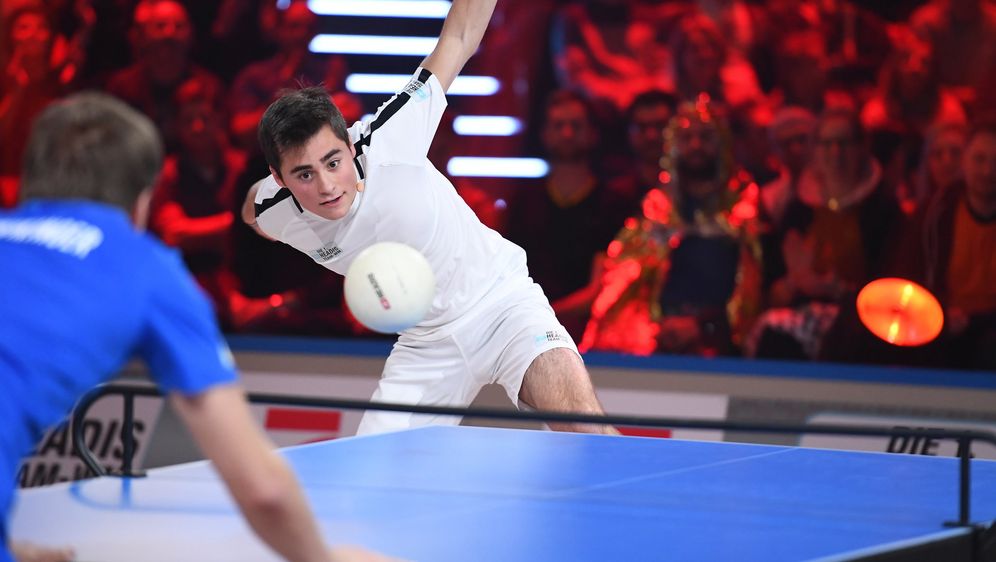 How did you react as René called and told you that you are part of the show?
Of course I was incredibly happy and approved my participation right away. I have to admit: I was relieved as René told me that it wasn't live. Then I started imagining the whole thing!
How was the relation to your celeb partner?
Tom and I got along very well right away. It was super funny and we had a good time. He helped me to handle the nervousness. I'm sure I would have gottan along with the other celebs but I was glad to have had him as a partner.
What was bigger: nervousness or fun?
During the rehearsels the atmosphere was really relaxed. Just an hour before the show the tension rose and I was really nervous. In the show I needed some time to feel comfortable but the longer the show took, the better I could enjoy the game and anything else!
Where did you watch the show?
I watched it at a friends place with my best buddies, having two or three beers, pizza and great mood.
Do you think that you can ever jump this high again?
It will be hard to repeat this with such an audience, pumped with adrenalin! But if the crowd will be alike, next time I will do even better!
So? After Kai Plaumes Instagram call: How many girls wanted to meet you?
After his surprising appeal my cell phone froze for a little while. Within 12 hourse I had 700 new followers and some girls got in touch with me. Thanks Kai!
Is there anything you want to add?
I am so grateful to René, the Headis community and RaabTV for this priceless experience. I wish that Headis now gehts the publicity that this great sport deserves so much!
---
---