He was just a backup but hours before the start of the show he was told to play and he did! His partner Giovanni Zarrella went to the table and won the whole thing!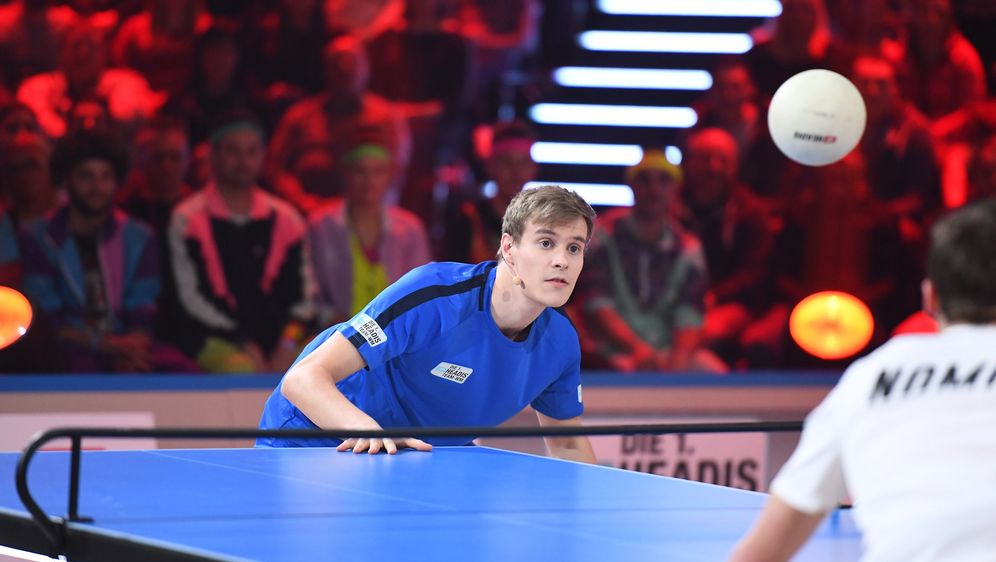 How did you react as René called and told you that you are part of the show?
At first I whought it was a rumour but as I was told it was real I was totally excited. I called tons of people right away that Headis will have this huge TV appearance. As René called me I realized that it was about something huge!
How was the relation to your celeb partner?
Giovanni is a great guy who was in a good mood all the time. I think we would have gotten along with everybody and I was lucky to have him as a partner. Backstage he was helping me and made the anxiety disappear. In the show he motivated me and he was playing great himself.
What was bigger: nervousness or fun?
Definately the fun. While we were entering the show and right before the second game I was pretty nervouss but all in all the fun was way bigger. As the show started and I saw common faces I calmed down. As I knew the we made it to the semifinals and already showed some nice Headis I could totally enjoy it.
Where did you watch the show?
I was watching in Mainz with a couple of Headis friends. We had a BBQ and there were even a lot of guys that didn't know the results. It was fun to see their reactions!
Not at all.I only had won one tournament before and lost more games against my opponents than I had won. I think experience is very important at Headis and all the other guys are playing for a longer time than me. It was a special sorrounding for all of us so this might has helped me to get along and Giovanni and me worked surprisingly good as a team
Is there anything you want to add?
Everyone who knows the Headis scene, knows that there are some Wurstis or Headbrötchens thay great Headis and can do a better show than me and should be more likely on TV than me. There are many players that did so much for Headis and would have deserved to be part of the show. So I once again want to say thank you to Headis and to Pro7 for the opportunity to play the show. It was one of my greatest experiences ever!
---
---