Dude! That was an August! 4 Festivals, 2 Soccerevents, the worlds biggest gaming show and the end of an almoste endless run!
The first weekend of August: Let's go to Hamburg an Munich at the same time! Our crew split up and took Headis tables to the Holi Festival in Munich and to the Spektrum in Hamburg. In Hamburg the old Headis Fan Moneyboy was there, too! Already in 2012 he turned the swag on with Headi Potter!
Just one week later one of the highlights of every headis year was about to come: The Headclash in Cologne! Full House – as usual! But something very unusual happened! You have to look at the Headis History until September 2014 to find Headsinfarkts last loss! Back than the former Vice World Champion Headset made it 11:9 in the third set! Headsinfarkt won the next 16 tournaments he competed at! A legendary run that will last a while..!
The day came this summer! Sebastian Headdel won the first set by 11:3 and was extremely focussed! Everybody knew that Headsinfarkt was able to come back! He won the second set 11:4 so we were about to see a third set. Headdel played an awesome match and was 9:6 in the lead. Then this happened:
Nice chanting Anons, great job Sebastian Headdel and a really awesome run by Headsinfarkt!
Right after this milestone of Headis history we were on the road again. Headonis and Lauchgesicht went to Leipzig while Potter, Sniper and Michael Headson went to Schalke 04. A day later the gamescom was calling for half of the crew. This year rush to the tables was eeeeeven bigger than the last years!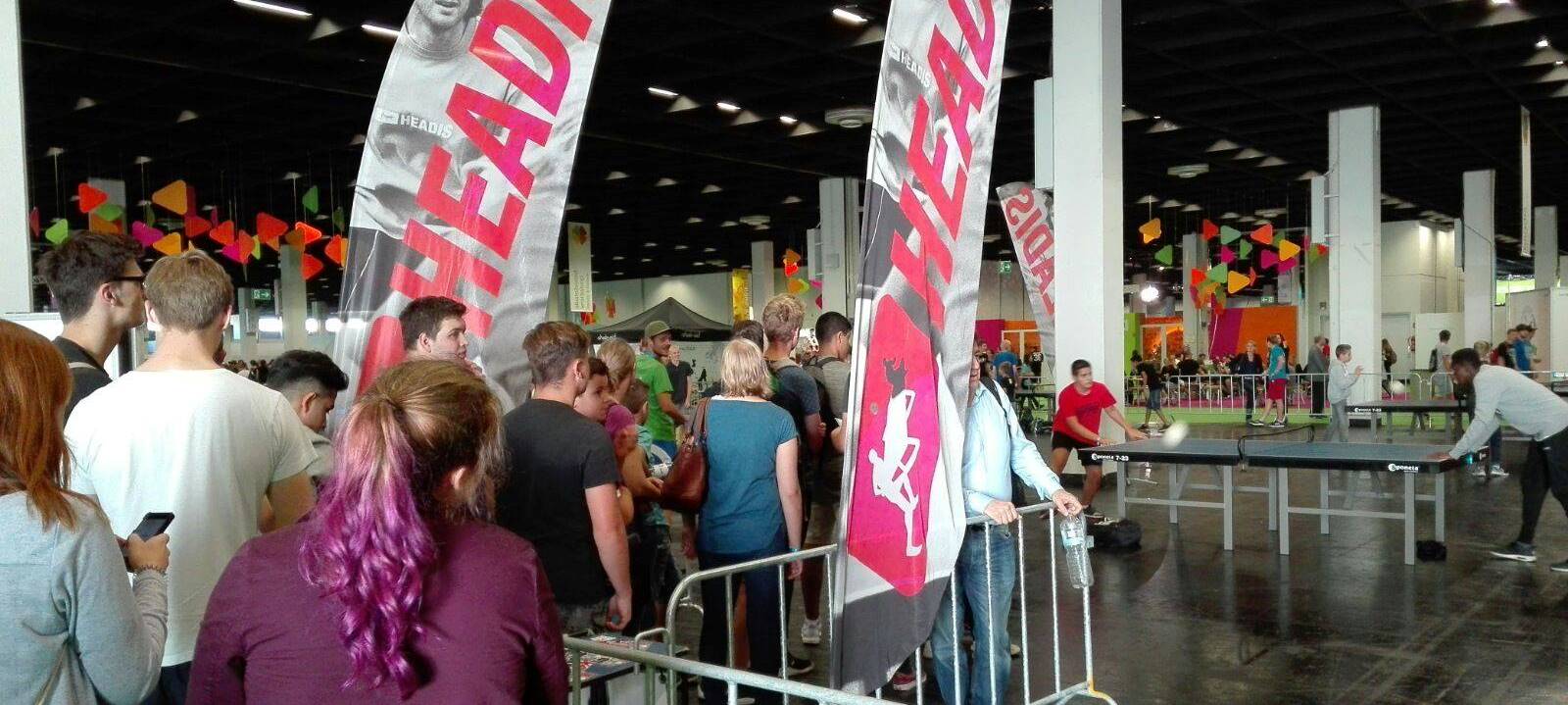 The rest of us went to Leipzig to the Highfield Festival. Here 10 boys and girls hung out for 2 days and did nothing but play Headis!! Next stop: Chiemsee Festival. That made it 9 Festivals and more than 6800 Kilometers! What a summer!
| | |
| --- | --- |
| days in the road in 2016: | 128 |
| Kilometers by car: | 19491 |
| Kilometers by plane: | 67037 |
---
---