Nobbody has played more tournament-games and he's part of the organization of every tournament. Read what Sniper Schorsch has to say about the Headis Team-WM.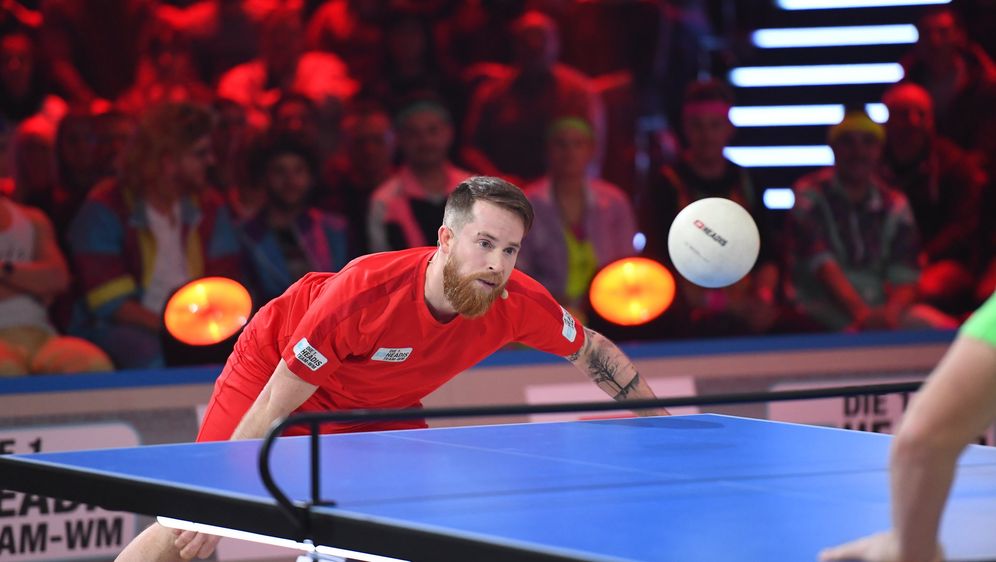 How did you react as René called and told you that you are part of the show?
I stood next to René as he got a call and heared the news that the show would happen. In that moment it was clear to me that I would play. Of course I was extremely happy for myself but I was even more for Headis.
How was the relation to your celeb partner?
It couldn't have been any easier. All the celebs were great guys but for me Mario was even more relaxed just doing his thing. He just got a little mad as he wasn't alloud to smoke during the rehearsels. During the show we even talked about football as you would do with a good friend.
What was bigger: nervousness or fun?
It was nearly totally fun and anticipation. Everybody was in a good mood and it was pretty informal. Even the girl that made me lots of coffee was good-tempered. During the show it was just fun! For all of the twelve players.
Where did you watch the show?
The whole Headis-Organization-Crew watched it at Beer Vampires birthday. Of course Rolli the Butcher commentatet the whole thing perfectly!
Is there something could learn from Mario Basler?
I think you can learn a lot of his footballwisdoms. He (as passionate smoker) did win a set contrary to me so I guess I should start smoking!
Is there anything you want to add?
I just have to say thank you. Thanks to everybody who was involved and especially to more than 300 people that came to Cologne to be with us. No World Ranking, no free overnight stay – just some free beer and Headis! And of course a huge compliment to René. Not everybody achieves things like that!
---
---