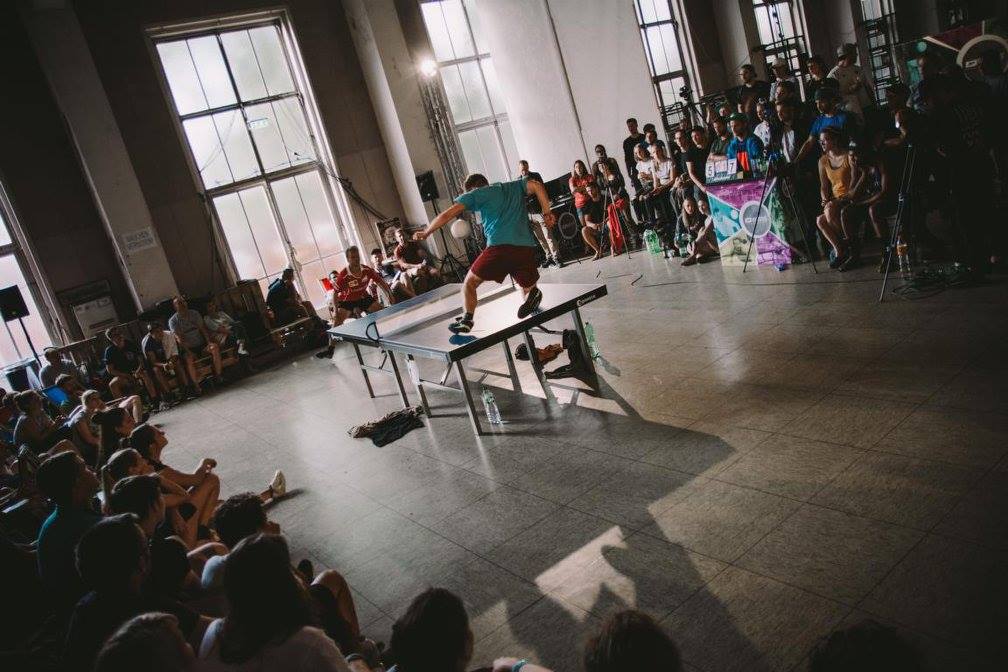 We're heading for the world championship with the speed of light. Players from all over the globe will fight for the title for the 13th time. So it's about time to take a look at the players with the best title chances, players to watch and who will have chances on a deep tournament run.
Headsinfarkt – the GOAT!?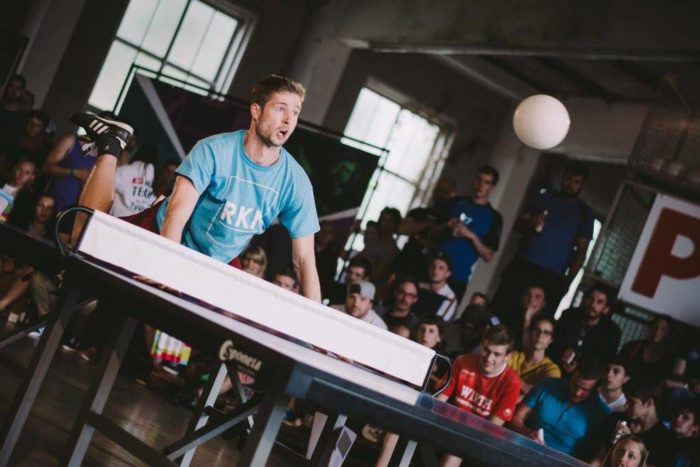 Headsinfarkt started to play Headis in 2012 and an inherent part of the tournament series since that time. After his career year in 2015 where he won every single cup of the tournament series (except the EC-qualification) he is considered the greatest player Headis has ever seen.
Even though Headsinfarkt has to fight for his victories much more nowadays than in the past, he is still the guy to beat to win it all.
First in all-time-points, most world-cup-victories of all players (41!), 96% rate of victories and 3 World Championship titles tell a tale of their own – only to mention a few of his accomplishments. The tournament year 2018 also started really good for him. He won three of the five tournaments and ended up second in the other ones. For sure… the masters tournament ended early for him and for sure… Pressure Pete had the better ending in the final of the last cup in Darmstadt. But does anyone really believe that Headsinfarkt will once again miss out on his 4th title (what would be a new men's record)? There's (at least) one guy who does…
Sebastian Headdel – the defending champion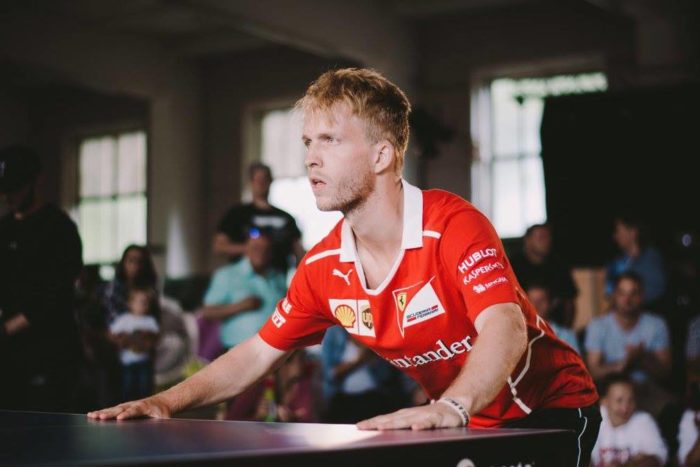 If there's one guy that could beat Headsinfarkt it's Sebastian Headdel. Since his first world-cup-victory at his home cup in Cologne in 2018 (final against Headsinfarkt) his trend is still an upward one. He managed to win 7 titles and was the only guy who seemed to be a threat to the record breaking champion for a long time. His biggest achievement: World Champion 2017. Sebastian Headdel reached #2 of the world ranking and established himself at the world elite. But is he still hungry enough for his title defending? 2018 started good with a victory in Mainz and a second place in Göttingen. Unfortunately Headdel had to cancel all other tournament because of an injury. We will soon find out how strong he will return for the world championship… but everybody knows: never give up a world champion…
Pressure Pete – the one who is "on fire"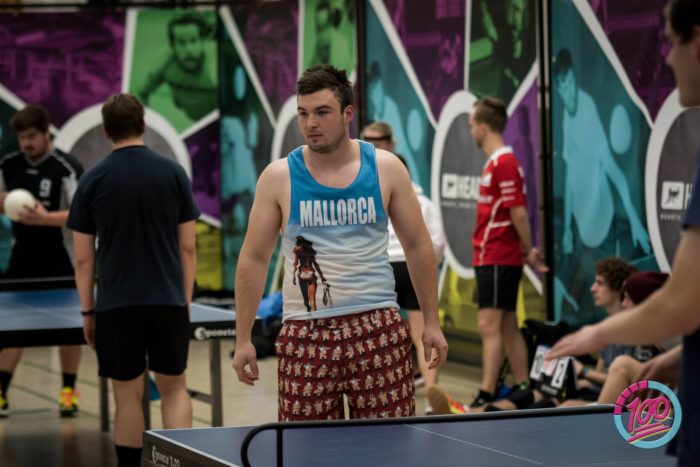 Kaiserslautern is back. Soccerwise it's the saddest year of all time for the heart of the palatinate, but the mother city of Headis finally managed to produce a tournament winner once again. Even though Pressure Pete was eliminated early in Göttingen right after his suprising victory at the masters in January, his other rankings are pretty impressive: second in France, second in Brussels and then his first world-cup-title in Darmstadt. If one of all the players is "on fire" the it's Pressure Pete. He even became #3 in the worldranking and can be named as one of the title favorite for a reason. After his spectacular run to the finals in 2016 he really screwed up in 2017 and got eliminated in the second round. One more reason to win it all in 2018 and bring the title to Kaiserslautern for the first time since "Ronny aus dem Osten" in 2006
Sniper Schorsch – the one who deserves it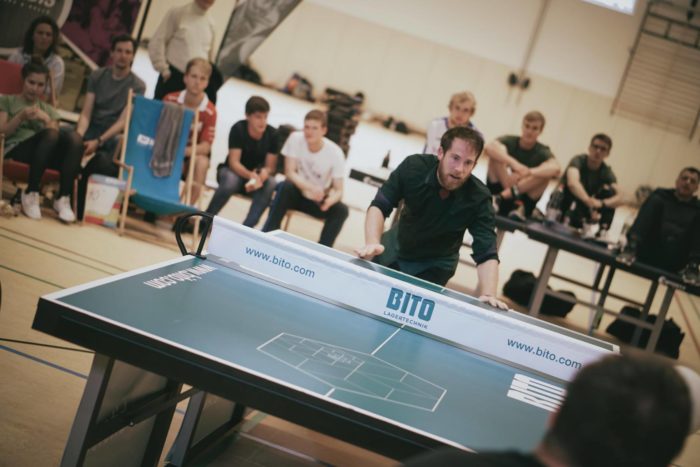 There's another player from Kaiserslautern who has similar plans for the world championship: Sniper Schorsch. Hardly anyone is a part of the tournament series for a longer time like him – hardly anyone stays in the Top4 of the world ranking for a longer time like him – but also hardly anyone has more problems playing the world cup like him. Sniper's quality is undisputed and he shows it at nearly every tournament. Even though his last victory happened some time ago (European Championship 2015) "Rampi" (only to name one of his many nicknames) can always make a run to the winner's rostrum. He reached the semifinals six times at the last ten tournaments. Outcome: 1x second, 4x third, 1x fourth. Sniper is maybe to the biggest favorite for the title but on a good day he's always able to start a deep tournament run – with an open end! The world championship doesn't seem to be one of his favorite tournaments in the past but nevertheless or precisely because of that Sniper will win the title and be world champion for the first time.
Lauchgesicht – the last Gött(ing)er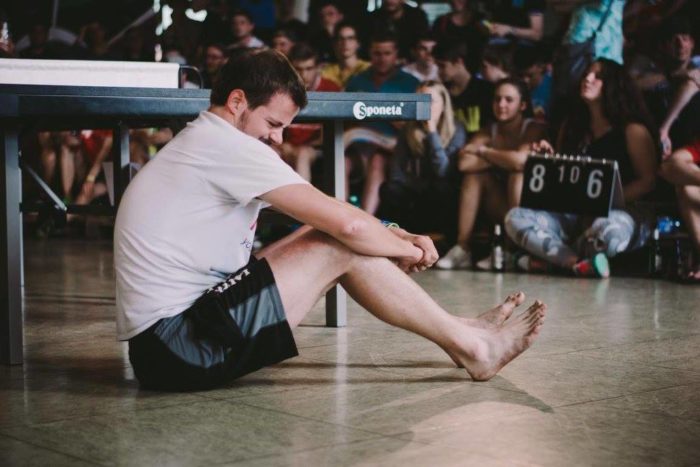 There was a time when Göttingen dominated the Headis tournament series. 2012: Headsinfarkt is a Headis greenhorn, Rolli the butcher is in his prime (whatever that means) and Göttingen is dominating the world championship. Spiff vs. Heineken is one of the two semifinals – a duel of two players from Göttingen. A short time later Heineken wins the semifinal as well as the whole tournament and will be the player to beat for a long time. 
Also playing at that time: Lauchgesicht – not as successful as the other guys but with the same (or even more) passion. Six years later Lauchgesicht is considered to be one of the best active players right now – in contrast to the other former players from Göttingen. He won his first world-cup-title in 2014 and reached the final of the world championship in 2015 but lost out to Headsinfarkt. 
Göttingen had his ups and downs and is in rebuilding mode right now. The only constant: Lauchgesicht. #5 of the world ranking, still able to reach the semifinals and capable of playing a great Top10-rally. Even though it's not fixed that he ends up in the Top4 of a tournament, everybody knows: don't count out the Lauch. Particularly because the world championship seems to be one of his favorite tournaments (2017: #3). title favorite? not at all… a chance to have a deep tournament run? hell yeah!
Wurstverkäufer – the Underdog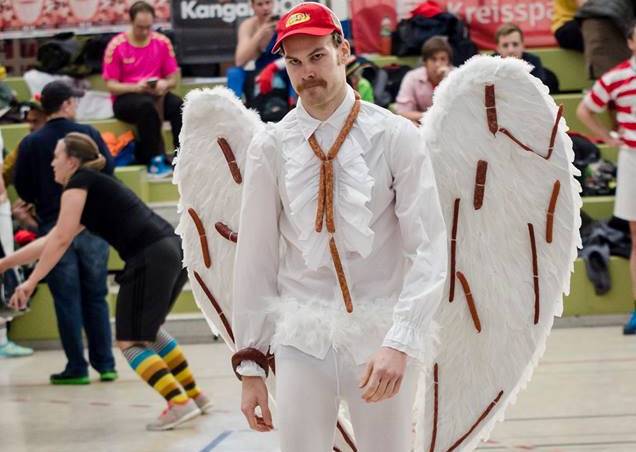 Where does he come from? Everybody should know by now that the Wurstverkäufer has established himself as a Top10 player. Yes it took him some time to get there but his potential was always there… but who considered him to be ranked at #6 right before the world championship?
Cologne in his mind, Hamburg in his heart… apart from him being a vegetarian right now his game has changed as well: He produces less errors, he get's in his opponents minds… the only thing that will stay for eternity is his "Murach" (service fault). Yeah he is still waiting for his first final appearance but it's only a matter of time till he gets there. His chances on a victory at the world championship should tend to 0% but he is capable of messing with everybody: Save your seat for the expected quarterfinal against Pressure Pete!
Nomit/Headi Hoeneß – the NextGen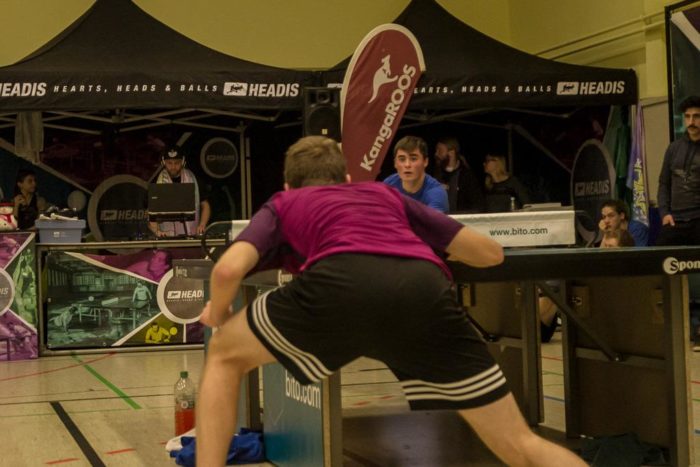 One of them is playing since he is 10 years old, the other one began in 2015 – both have been top10-players and both are hungry for more. Nomit had his biggest success at last year's Headclash in Cologne where he eliminated Headsinfarkt and ended up on the second place. he also had a deep tournament run at the world championship 2017 but Headsinfarkt was to strong in the quarterfinals. Nomit is a great player by now but has still a big growth potential. If he's able to play in a semifinal or even a final depends on his daily form. The sky is the limit if he can play freely.
Headis Hoeneß on the other hand already had his world championship moment. In 2017 he ended up on a sensational fourth place. It's hard to predict how good he is right now because he had to cancel the last three tournaments. 
Dendiik – the curly head from Slovakia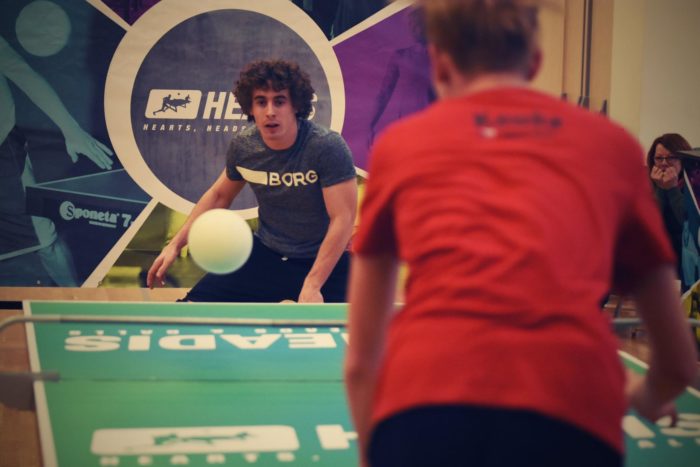 Nobody gives Dendiik a high chance on winning it all at the world championship. But if you look at what he has accomplished in the last year (his first year as a headisplayer!) you will be amazed: While he got eliminated in the second round at his first tournament in Prague he managed to end up fourth at the European Championship in 2017 out of nowhere. Because of the long travels from Slovakia to the several tournaments he only has played two tournaments this year. He got eliminated in the round of 16 in Darmstadt but played reached the quarterfinal in Brussels where he lost in a close match to Lauchgesicht and missed out on what would have been a sensational run to the semifinals. Nobody expects Dendiik to provide a supernatural performance but everyone who has to face him during the tournament should be alerted.
honorable mentions: Olaf der Wikinger, Bob der Headmaster, der unglaubliche Kalk
---
---